youtube.com - From Tim Hawkins' "Greatest Hits & Greatest Bits" - Get it now at Tim's online store: http://bit.ly/JgeuBp - This new 2 DVD collection of Tim's best includes 3+ hours of live...
6 tweets
stlouis.schmap.com - Real-time local buzz and reviews for clothing & fashion accessories in St. Louis: find out what locals are saying right now about St. Louis clothing & fashion accessories...
272 tweets
twitter.com - Claire McCaskill @clairecmc Yes. It is. Before noon. A special day. #bigassgame #MIZZOU http://t.co/RX6nCU0p4B
15 tweets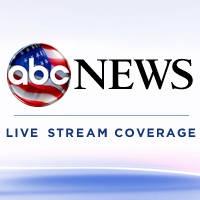 abcnews.go.com - Live News Stream | ABC Live Streaming Video – ABC News
45 tweets
twitter.com - icon K. @KareemFenty SCREAMINGGGGG http://t.co/BfdaIqp9ob
2 tweets
medium.com - You can call them beggars, bums, derelicts, vagrants, tramps, transients, hobos, guttersnipes, vagabonds, drifters, down…
1 tweet
Retweet Successful
You have retweeted the selected tweet and it will now appear in your timeline. If you didn't mean to do this, or changed your mind about retweeting this message, you can click the "Undo Retweet" button below.
Retweet Successfully Undone
You have successfully undone the retweet. You may still see the retweet on STL Tweets, but it has been removed from your official timeline on Twitter.