www.feaststl.com - Our 12 Days of Christmas Gift Guide is chock-full of great ideas for the food lovers in your life - all from some of the St. Louis region's best restaurants, bakeries, shops and retreats. If you h...
356 tweets
twitter.com - Cassidy Moody @CassFM St. Louis is all lit up, and it's awesome. @mobotnews @SLSC #stl http://t.co/4gUbuyvpEg
18 tweets
news.stlpublicradio.org - Monday, St. Louis Public Radio and the St. Louis Beacon merged. This milestone marks the end of more than a year of effort. But in a sense, we've just
30 tweets
www.kmov.com - St. Louis news, St. Louis weather forecasts and traffic. Missouri news, breaking news, headlines, sports from KMOV.com in St. Louis.
2,066 tweets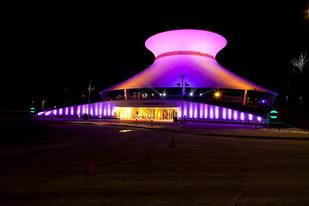 www.bizjournals.com - The Saint Louis Science Center plans to flip the switch Thursday night to light ...
16 tweets
itunes.apple.com - Get Smurfs' Village on the App Store. See screenshots and ratings, and read customer reviews.
811 tweets
Retweet Successful
You have retweeted the selected tweet and it will now appear in your timeline. If you didn't mean to do this, or changed your mind about retweeting this message, you can click the "Undo Retweet" button below.
Retweet Successfully Undone
You have successfully undone the retweet. You may still see the retweet on STL Tweets, but it has been removed from your official timeline on Twitter.