2013grad.wustl.edu - Celebrate with the WUSTL class of 2013! Watch Commencement live, share your experiences via social media, see the day in photos and send congratulations.
17 tweets
www.stltoday.com - The Missouri Legislature has passed a funding fix to save programs that were threatened amid a dispute over state subsidies for elderly and disabled renters.
5 tweets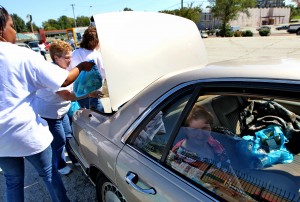 www.stltoday.com - In the end the only way to judge the lawmakers who leave Jefferson City today is to ask a simple question: What did they do for kids? The answer, no matter your politics, is an empty one. Not enough.
5 tweets
twitter.com - Chancellor Wrighton @ChancellorWU Cory Booker arrived! #WUSTL2013 http://t.co/2oiFshNX0j
4 tweets
www.facebook.com - Do you love St. Louis and want to see this city continue to grow and thrive? If so, this is the...
22 tweets
stlouis.schmap.com - Real-time buzz for upcoming live music & shows in St. Louis: find out what locals are saying right now about gigs and shows in St. Louis...
1,071 tweets
paper.li - El peri&#243;dico hecho con todos los art&#237;culos, blog posts, v&#237;deos y fotos <br/>compartido por el usuario Auffenberg Cars seguido en Twitter.
448 tweets
www.nytimes.com - Opening a conversation on women's health.
19 tweets
Retweet Successful
You have retweeted the selected tweet and it will now appear in your timeline. If you didn't mean to do this, or changed your mind about retweeting this message, you can click the "Undo Retweet" button below.
Retweet Successfully Undone
You have successfully undone the retweet. You may still see the retweet on STL Tweets, but it has been removed from your official timeline on Twitter.