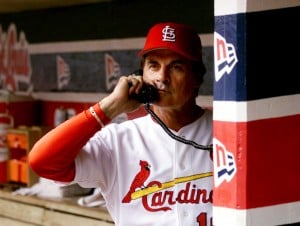 www.stltoday.com - One of the greatest managers in baseball history is headed to Cooperstown _ an acknowledgement of his success and his impact on changing the game.
18 tweets
www.stltoday.com - FLORISSANT • Additional radioactive material has been discovered at a Bridgeton landfill, according to Florissant City Engineer Tim Barrett.
7 tweets
www.stltoday.com - Subsidies could reach $1.8 billion - if aerospace maker chooses St. Louis for site of 777X passenger jet production
9 tweets
www.stltoday.com - Police say black eye was the result of a domestic dispute with her boyfriend, not an attack by a stranger.
102 tweets
www.stltoday.com - La Russa's immediate reaction? 'I think the best way to describe the feeling is stunned.'
13 tweets
www.stltoday.com - Former Cardinals manager says he misses the competition. Won't wear uniform, but what's to help build team.
12 tweets
www.stltoday.com - The library is the oldest and largest of its kind in the nation, the department says.
20 tweets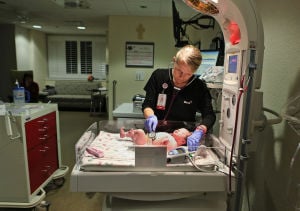 www.stltoday.com - Maternity care providers here and nationwide are on high alert for life-threatening vitamin K deficiencies in newborns, at the same time they are seeing more parents refusing a routine preventive inje...
24 tweets
www.stltoday.com - Freeman R. Bosley Jr, a lawyer, faces discipline before Missouri Supreme Court panel.
10 tweets
www.stltoday.com - Pessimism can turn positive when the quest for the 777X falls short.
17 tweets
Retweet Successful
You have retweeted the selected tweet and it will now appear in your timeline. If you didn't mean to do this, or changed your mind about retweeting this message, you can click the "Undo Retweet" button below.
Retweet Successfully Undone
You have successfully undone the retweet. You may still see the retweet on STL Tweets, but it has been removed from your official timeline on Twitter.