www.ksdk.com - Don't' get caught in the rain without your gear! Stay informed on St. Louis Weather with KSDK.
307 tweets
www.stltoday.com - It's time to start planning for summer! Our annual guide has hundreds of things to do: festivals, fairs, music, theater, road trips, outdoor activities and more.
3 tweets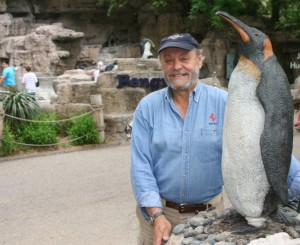 www.stltoday.com - A.J. Obara's interest in animals started when he was a child.
4 tweets
twitter.com - Chester Lampkin @chester_lampkin A few storms have fired up well north of #StLouis We're watching them. http://t.co/GOCy0W0PpR
2 tweets
stlouis.cardinals.mlb.com - Remember, you can vote 25 times online with the 2013 All-Star Game MLB.com Ballot. The ballot is also available on your mobile phone. Online voting ends July 4 at 10:59 p.m. CT, so get ...
4 tweets
online.wsj.com - Get today?s Daily News, Business & Financial News Reports, World e News & the best Global Political Coverage from The Wall Street Journal.com
1,108 tweets
Retweet Successful
You have retweeted the selected tweet and it will now appear in your timeline. If you didn't mean to do this, or changed your mind about retweeting this message, you can click the "Undo Retweet" button below.
Retweet Successfully Undone
You have successfully undone the retweet. You may still see the retweet on STL Tweets, but it has been removed from your official timeline on Twitter.