www.ksdk.com - Don't' get caught in the rain without your gear! Stay informed on St. Louis Weather with KSDK.
306 tweets
www.stltoday.com - It's time to start planning for summer! Our annual guide has hundreds of things to do: festivals, fairs, music, theater, road trips, outdoor activities and more.
3 tweets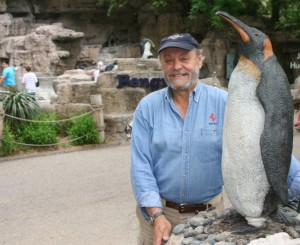 www.stltoday.com - A.J. Obara's interest in animals started when he was a child.
4 tweets
fox2now.com - SOUTH ST. LOUIS, MO (KTVI)-Two teenagers were shot in south St. Louis early Sunday morning.  Just before 3:30am, two teenage girls were approached in the 3600 block of Michigan by two men th...
2 tweets
fox2now.com - MARYLAND HEIGHTS, MO (KTVI)-It is the end of an era for a local restaurant. After 30 years of serving St. Louis, Dierdorf and Hart's Steakhouse in Westport Plaza has closed its doors. The restauran...
2 tweets
www.stltoday.com - The surgery Garcia worked hard to avoid last fall will be an option as shoulder pain sidelines the lefty for a third time in a year.
6 tweets
urbanreviewstl.com - In a previous poll I asked about favorite brewery, but excluded brew pubs.  This week I want to find out the brew pubs favored by readers. This time I think I have all listed, but if not you can ...
3 tweets
Retweet Successful
You have retweeted the selected tweet and it will now appear in your timeline. If you didn't mean to do this, or changed your mind about retweeting this message, you can click the "Undo Retweet" button below.
Retweet Successfully Undone
You have successfully undone the retweet. You may still see the retweet on STL Tweets, but it has been removed from your official timeline on Twitter.