twitter.com - St. Louis Cardinals @Cardinals RETWEET to congratulate @TonyLaRussa on his @BaseballHall election. #TLRHOF http://t.co/tZS4naK9dO
512 tweets
www.stltoday.com - Aerospace giant streamlining research operations
21 tweets
upstart.bizjournals.com - Many cities say they need successful founders to help mentor and build up the next generation of startups. And St. Louis has found that in Square's Jim McKelvey, who is ramping up efforts to train...
31 tweets
www.bizjournals.com - Boeing plans to add 300 to 400 new jobs for research and development centers it ...
25 tweets
www.bizjournals.com - Arch Grants, the business plan competition that hands out 20 $50,000 non-equity ...
34 tweets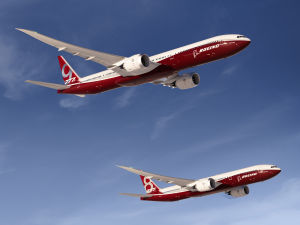 www.stltoday.com - Aerospace giant streamlining research operations
10 tweets
www.bizjournals.com - Aisle411 CEO Nathan Pettyjohn said Estimote's $3.1 million seed round, announced...
17 tweets
seattletimes.com - Negotiations between Boeing and the Machinists union over placing the 777X work in Washington state abruptly collapsed Thursday with the union rejecting what management described as its final offer.
4 tweets
www.bizjournals.com - Aegion Corp.'s subsidiary, Insituform Technologies LLC, has been awarded two contracts...
8 tweets
Retweet Successful
You have retweeted the selected tweet and it will now appear in your timeline. If you didn't mean to do this, or changed your mind about retweeting this message, you can click the "Undo Retweet" button below.
Retweet Successfully Undone
You have successfully undone the retweet. You may still see the retweet on STL Tweets, but it has been removed from your official timeline on Twitter.